December 2020
Jodi (picture below) discovered the Life Care Center in Duluth about ten years ago, when she was pregnant and in treatment for an addiction to opiates and methamphetamines. At the Center, she found unconditional love and acceptance as well as prenatal care, parenting education and beautiful free baby items, including a highchair, stroller, car seat and baby rocker. After the birth of her son Eli, Jodi stayed sober, earned her bachelor's degree in psychology, became a licensed chemical dependency counselor and began working for Teen Challenge. Life seemed almost perfect when she married Christopher in April of 2018. "I was doing really well in my job," Jodi said. I was being trained for a supervisory position and feeling pretty capable and competent. Pride misled me to believe social drinking with Chris was something I could handle on the weekends. One weekend, after Jodi and Chris had been drinking, Chris left and came home with Methamphetamines, and they got high together. "After I relapsed, I realized I couldn't ethically do my job, so I resigned from my position at Teen Challenge," Jodi said.
Shortly after that, she found out she was pregnant. Jodi struggled with sobriety throughout her pregnancy. Filled with shame and guilt, she begged God to protect her baby. In July of 2019 her prayers were answered when she gave birth to a beautiful healthy baby girl, Ellabrie. Unfortunately, six weeks later, she relapsed and social services removed Ellabrie from her care. "I was so broken", Jodi said. She worked to piece her life back together through her faith, reading self-help books, therapy, and outpatient treatment.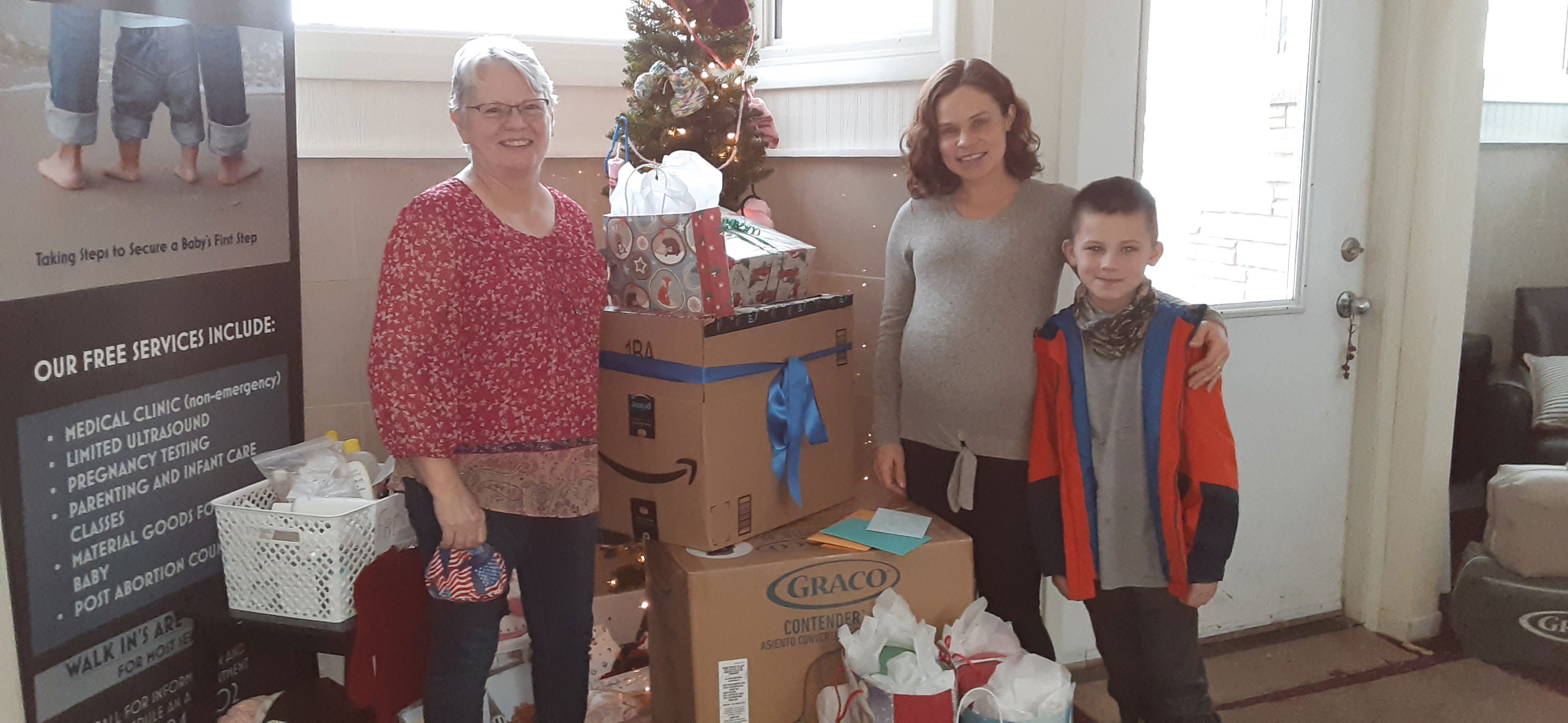 Client Advocate, Christine with Jodi and Eli at the Superior Center
In early February of 2020, she found her way back to the Life Care Center in Duluth. "The Life Care Center was still a safe place for me to go for help," she said. "I never felt judged there." As before, the Life Care Center offered Jodi free items for her children in exchange for watching their educational videos about parenting. Jodi especially appreciated James Dobson's DVD, "Your Child," which taught her how to see her older son Eli's strong will as a blessing and handle his discipline and training correctly. Jodi's recovery efforts were richly rewarded when she got Ellabrie back, full time, at eight months old.
Jodi is now working at the Salvation Army and has completed training to be a mentor to other parents involved with social services. Her husband graduated from Teen Chal- lenge and is in the process of transitioning back home. In January, Jodi is expecting a little girl, Amaliah."This is the healthiest I've been for a pregnancy," Jodi said. "My relationship with God has been the cornerstone of my recovery and my faith has never been stronger. I trust Him to meet my needs." God has provided for Jodi's needs through many channels, including the Life Care Center, first in Duluth and now in Superior. At her weekly visits, she receives prayer and countless items, including a diaper bag, baby and maternity clothes, blankets, and gift cards.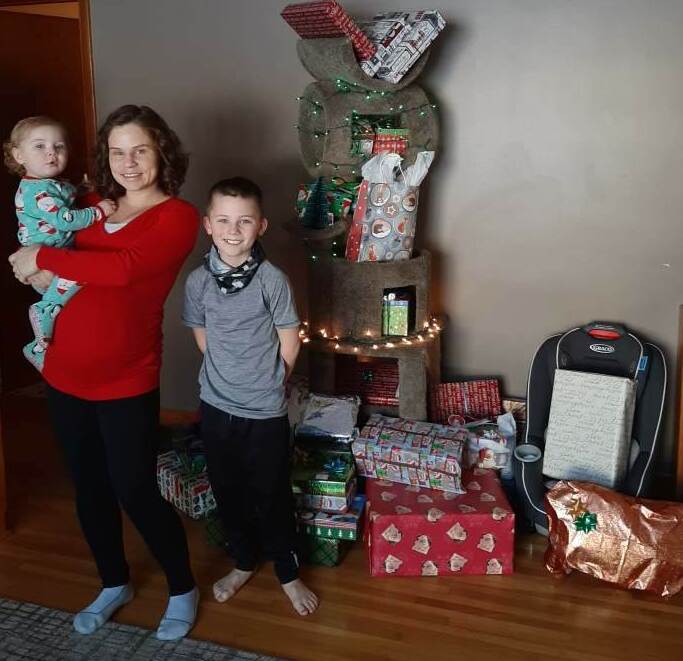 Jodi and her children, Ellabrie and Eli. Amalliah is due in January!

Jodi was humbled and blessed when she and her children were adopted by a family through the Life Care Center for Christmas 2020. "The Life Care Center has been a consistent source of support and encouragement for me," Jodi said. "I can go there for tangible needs, emotional support, and spiritual support. So that's a really good deal."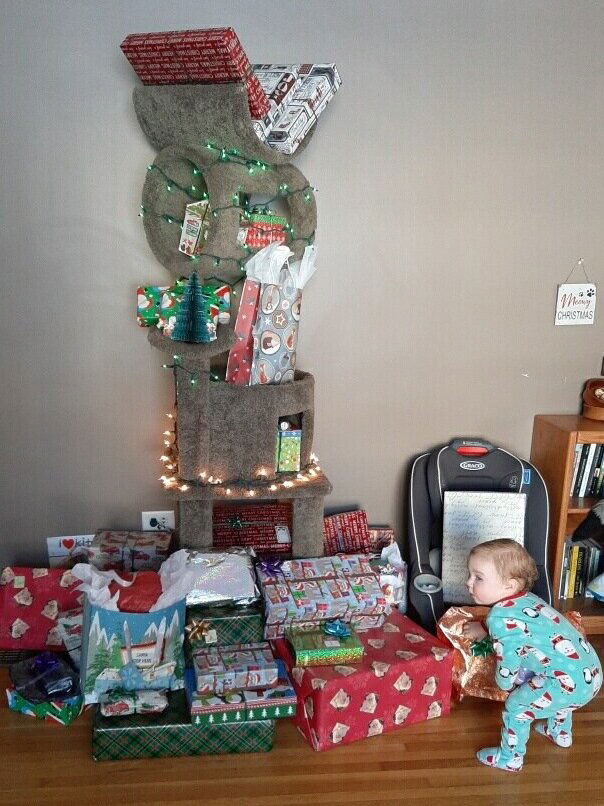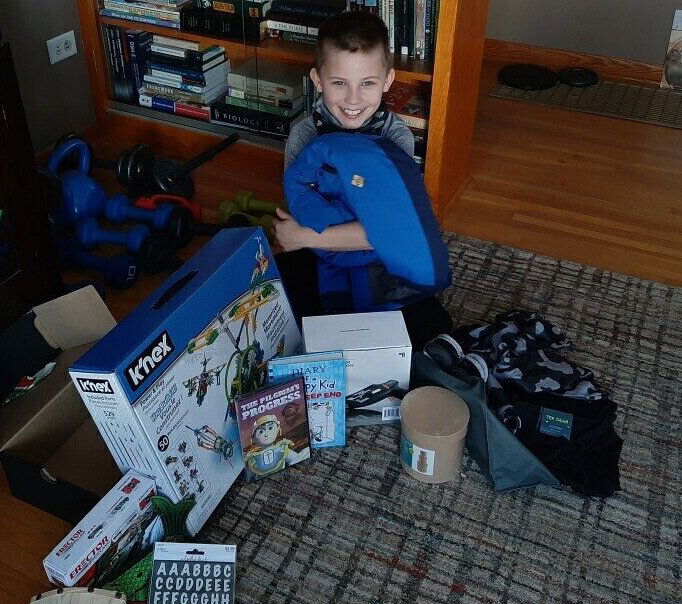 THANK YOU TO OUR "ANONYMOUS GIFTER'S" WHO GRACIOUSLY PROVIDED CHRISTMAS GIFTS AND DINNER TO JODI AND HER FAMILY